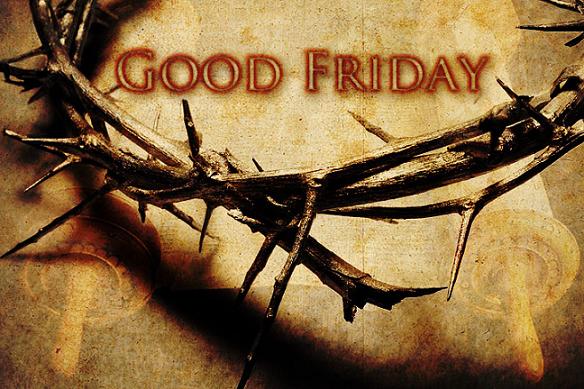 Today is Good Friday, the day on which Christians remember crucifixion and death of Jesus Christ.
Why is it called Good Friday? Possibly because the word "good" used to mean "holy." However, regardless of its origins, it is recognized around the world as a day to remember the death of the Son of Man and the Son of God.
Of course, we also recognize his resurrection on Easter Sunday. But with that event yet unrealized, can you imagine how dark the events of the day must have felt to the many followers of Jesus after witnessing all he had done and the hope he gave?
When I ponder that question, I'm reminded of an old sermon by S.M. Lockridge called "Sunday's Comin'." In this short but succinct message, Lockridge perfectly describes how on this dark day, where all who followed Jesus chose to abandon him (except for Mary his mother) to die alone, Sunday was indeed coming.
You can enjoy his great sermon, combined with footage from The Passion Of The Christ, on my website.
Check out the last few stanzas of this powerful message:
It's Friday – Hope is lost – Death has won – Sin has conquered and Satan's just a laughin'

It's Friday – Jesus is buried – A soldier stands guard – And a rock is rolled in place

But it's Friday – It's only Friday – SUNDAY IS A-COMIN'!
As I think about these final words, I can't help but see a parallel to America today. Once a land of great promise, it feels like evil has won. But maybe, just maybe, it's only Friday in America. Maybe, just maybe, there's a Sunday in store for this once great nation.
I hope you'll take some time today to remember all that Jesus sacrificed to reconcile us to God. But never forget that Sunday is a-comin'.
Originally posted at The Strident Conservative
David Leach is the owner of The Strident Conservative, your source for opinion that's politically-incorrect and always "right." His articles are also featured on RedState.com.
His daily radio commentary is nationally syndicated with Salem Radio Network and can be heard on stations across America.