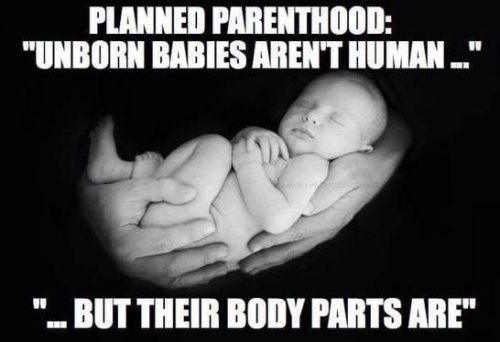 In a commentary a few days ago, I took a satirical look at a recent statement made by California Governor Jerry Brown where he used Scripture to defend his position against building a border wall and deporting illegal aliens. According to the part-time Catholic, building walls and deporting illegal aliens is un-Christian because we are "to treat the least of these as we treat the Lord."
In that commentary, I pointed out the obvious hypocrisy of Brown's position due to California's high ranking as a leader in the baby-killing industry. Besides the fact that killing an unborn child is hardly "treating the least of these as we treat the Lord," infanticide in California has nearly been elevated to an unalienable right.
Minors can obtain an abortion without parental notification and at California taxpayers' expense.
Private insurance companies are required by law to pay for FDA-approved contraceptive drugs and abortifacients.
Public funding under Medi-Cal (the state version of the federal Medicaid program) pays for abortion services for women of any age, including minors.
State law restricts the right to protest at abortion clinics.
Religiously affiliated hospitals are required under law to provide abortion services.
The Reproductive Freedom, Accountability, Comprehensive Care and Transparency (FACT) Act—passed into law in 2015—

requires all pregnancy centers to promote abortion

to their clients.
But even these policies don't go far enough in Jerry Brown's California. The pro-abortion liberals running the show in California have gone to court to protect the "right" of Planned Parenthood to engage in the Nazi-esque harvesting of body parts from murdered babies for sale on the open market.
On Tuesday, the California Attorney General charged David Daleiden and Sandra Merritt—pro-life activists who recorded undercover videos of Planned Parenthood officials discussing the sale of body parts from aborted babies—with 15 felony counts of invasion of privacy for recording Planned Parenthood without their consent. To quote Attorney General Becerra, California "will not tolerate the criminal recording of conversations."
Instead, they will only allow the criminal sale of body parts of murdered children. By the way, even though Planned Parenthood doesn't consider abortion to be murdered, the admitted in the video that they sometimes keep the baby alive in order to provide fresh body parts. Then they kill them. That is murder, folks. But in Jerry Brown's California, it's okay, because it's probably what Jesus would do.
Daleiden's Center for Medical Progress has released additional videos since charges were leveled by the California Attorney General, providing additional confirmation that Planned Parenthood is illegally involved in the harvesting of baby body parts for sale.
In light of the paper trail of evidence proving the barbarism of Planned Parenthood, the GOP must defund them—NOW! No continuing resolution. No riders to Trumpcare. No budget tricks. No gimmicks.
This is the only acceptable course of action.
And if the cowardice of Mitch McConnell, Paul Ryan and the rest of the GOP establishment continues; if they fail to completely and permanently defund Planned Parenthood; they will make themselves accessories to murder.
Originally posted at The Strident Conservative
David Leach is the owner of The Strident Conservative, your source for opinion that's politically-incorrect and always "right." His articles are also featured on RedState.com.
His daily radio commentary is nationally syndicated with Salem Radio Network and can be heard on stations across America.