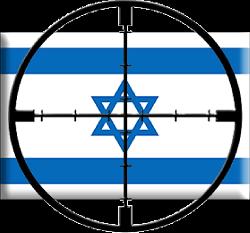 Apartheid was a political system of institutionalized racial segregation and discrimination in South Africa during the mid to late 1900's. In a new report issued by the United Nations' Economic and Social Commission for Western Asia, Israel has been found guilty of apartheid when it comes to how they deal with the Palestinians—a group of people who refuses to recognize Israel's right to exist and are dedicated to her destruction.
The UN has established a history of anti-Israel sentiment having passed 223 resolutions condemning Israel over the past 10 years. And it reached a troubling level during Obama's final days in office when he helped orchestrate a resolution condemning Israel for legally building so-called "settlements" in the West Bank.
Shortly after the election, Donald Trump appeared to adopt Obama's policies toward Israel as he began to backtrack on his promises to our strongest ally in the region–despite a promise to develop the strongest platform on Israel "ever developed in the history of (America)." This was evidenced in the release of his Obama-esque statement warning Israel to stop building in the West Bank, along with cancelling his promise to move the US embassy to Jerusalem.
In the aftermath of the UN apartheid report, this display of capitulation by the Trump administration is troubling, despite recent "tough talk" by UN Ambassador Nikki Haley. In fact, in light of new information provided by Conservative Review Senior, Editor Daniel Horowitz, it's more than troubling. It could be evidence of a foreign policy disaster in the Middle East.
In his article, Horowitz provides six warning signs found in Trump's Middle East foreign policy, including:
As I wrote yesterday, Trump is developing a strong reputation as the new Liar-in-Chief. Could his Middle East policy regarding Israel be the next lie?
By the way, all of this is occurring under the direction of Trump's inexperienced son-in-law and Ianka's husband, Jared Kushner, a New York liberal and charter member of the Trump kleptocracy.
Originally posted at The Strident Conservative

David Leach is the owner of The Strident Conservative, your source for opinion that's politically-incorrect and always "right." His articles can also be found on RedState.com.
His daily radio commentary is nationally syndicated with Salem Radio Network and can be heard on stations across America.