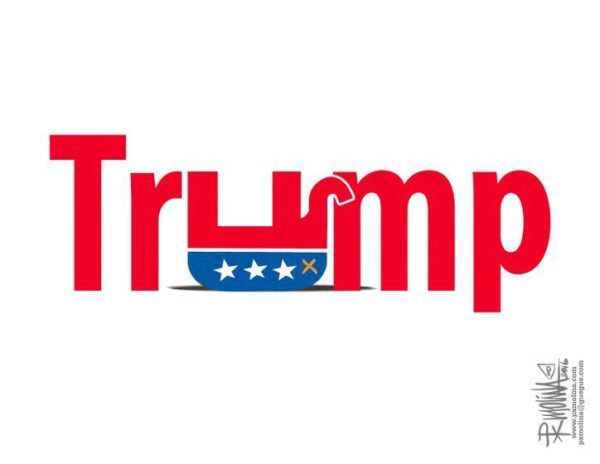 In my commentary yesterday I referenced a piece by Steve Deace at Conservative Review, and I quoted the talk radio host about how, in post-conservative America, we would see "everyone of our conservative heroes … bow the knee to Trumpism, whatever it turns out to be."
With the new Congress only a few days old, I think we are beginning to see what that will look like.
After beginning the new Congress with a make-believe attempt to kill the Office of Congressional Ethics–an effort designed to redirect pressure away from the ethical challenges of Donald Trump–Congress began dealing with one of the primary issues important to voters: the repeal of Obamacare. But as we learn in this interview with Conservative Review Senior Editor Daniel Horowitz on "The Mark Levin Show," it appears that the GOP is about to bow its knee to Donald Trump's desire to keep "the good parts" of the plan.
Calling the Republican repeal of Obamacare "fake," Horowitz explained:
"The heart and soul of what Obamacare is, and those are the regulatory mandates, the insurance coverage mandates … they will remain in place.

"They're not really repealing the heart and soul of Obamacare."
Or as Mitch McConnell called it when he promised to end Obamacare . . . "root and branch."
Warning signs of this invertebrate behavior were popping up everywhere following the election. From the cave by the Freedom Caucus concerning Trump's spending plans for infrastructure improvements, to the re-elections of Mitch McConnell and Paul Ryan as party leaders by every Republican but one, evidence of bowing to the Trumplican party by so-called Conservatives was clear for all to see.
Remember when we were told to ignore Trump's liberal behavior because Conservatives would keep him under control after the election? Those were the good old days, eh?
With Trump's brand of conservatism–which prefers Democrat leadership over Republican–along with the GOP establishment's laser-focused protection of the Washington establishment, it will get worse before it gets better.
In closing, I have a stock tip for you . . . invest in knee pads. As Trumpism continues to spread, I think there's about to be a spike in the market.
Originally posted at The Strident Conservative

David Leach is the owner of The Strident Conservative, your source for opinion that's politically-incorrect and always "right." His articles can also be found on RedState.com.
His daily radio commentary is nationally syndicated with Salem Radio Network and can be heard on stations across America.