Fortune is running an interesting piece about some financial types who foretold the credit crisis that nearly swamped the US economy. They probably don't have much name recognition even among people who follow the markets on a more or less regular basis.
Fortune also compiled a list of the polar opposites. And this list includes some of the most recognizable (and highly compensated!) names in finance.
James Cayne of Bear Stearns – he didn't exactly make the A list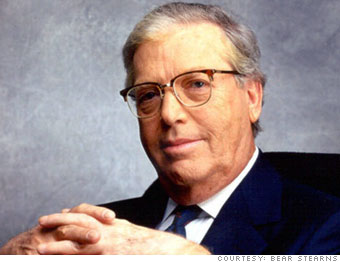 The Great Credit Debacle of 2008 raises a larger question – how did such cluelessness come to be tolerated by boards of directors, the financial community and the press? And how much more will the taxpayers pay in the future if this level of ineptitude continues?
As for blackhedd, you're on our list. For what that's worth! But if you do hire a publicist and then start appearing on shows like "Mad Money", you will be on another list – the hit list. :>)