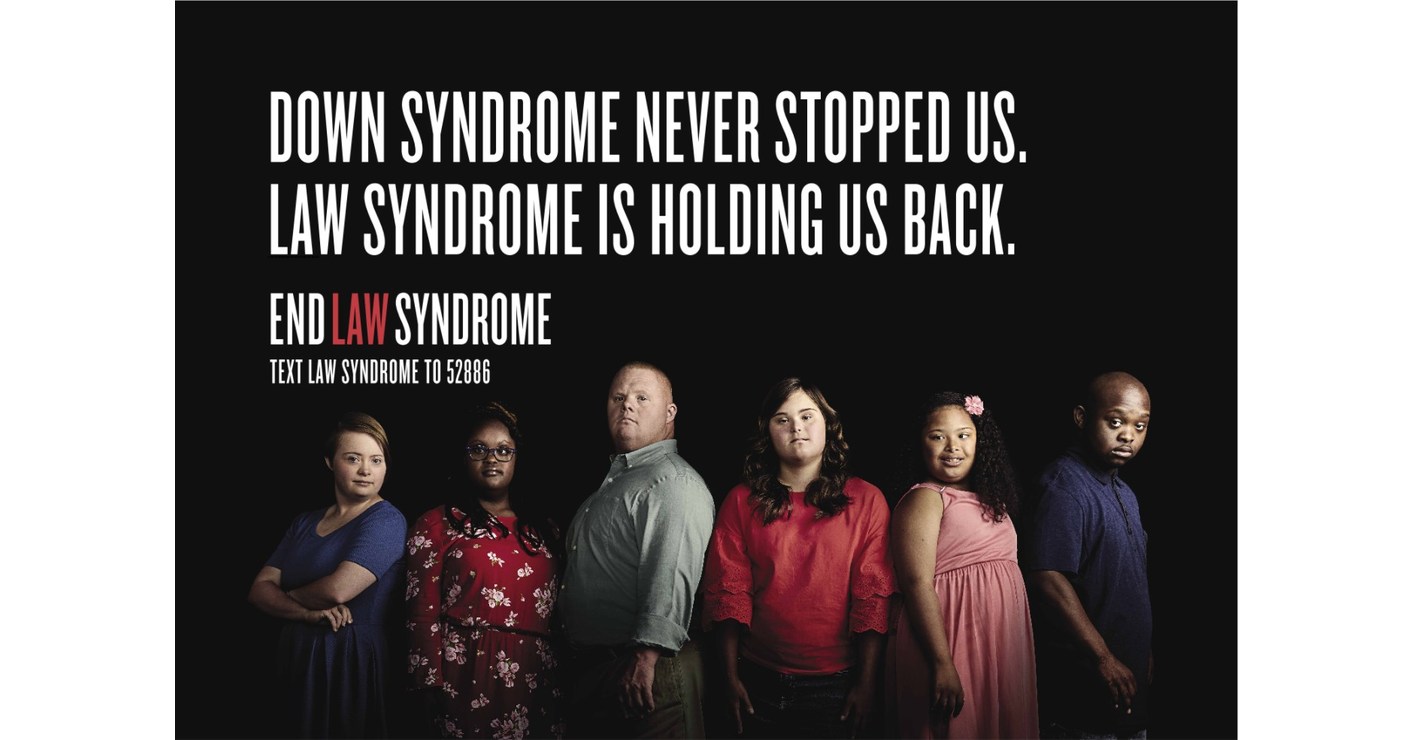 We have so many antiquated laws on the books that need to be reformed or repealed. Congress will soon be holding hearings on the rights of American with Down Syndrome and other disabilities to correct many problems in antiquated laws enacted in the past. Most Americans have dreams of a great career and success in some chosen field of work, and pursuing their potential for success. But some Americans, because they have Down Syndrome or other disabilities, face the choose of striving for their dreams or possibly losing benefits from life-saving benefits from programs such as Medicaid. It is time for old antiquated laws to be reformed.
Americans with Down Syndrome are like any others, in wanting to pursue their goals in life, go to college, pursue careers and become product tax paying members of society. But current law has them facing the disincentive of losing benefits.
Congress will holding hearings soon. The National Down Syndrome Society (NDSS), the leading human rights organizations representing Americans with Down Syndrome, will bring to Congress their latest advocacy program, about what they call Law Syndrome. Antiquated laws on the books now prevent many Americans, with these disabilities, from pursuing a job and independence in life without losing medicaid and other benefits. The poverty rate among working age Americans with disabilities is 22.3 percent, far higher than the rate among Americans who do not have disabilities. While current civil rights laws, such as the Americans with Disabilities Act, have gone a long way, the NDSS Law Syndrome campaign is about further breaking down legal and other barrier that unjustly hold back Americans with Down Syndrome from being able to pursue the American Dream.
In some countries, those with Down Syndrome enjoy fewer rights, if any, than they do in our country, and that is far more outrageous. Surely this is one issue perhaps Congress will hear about is one that should outrage all Americans who would not want this to happen here in the United States. In many Scandinavian countries, babies with Down Syndrome are routinely aborted. In Iceland, 100 percent are aborted upon diagnosis with Down Syndrome. Many countries are seeking a "Down Syndrome-free" world. A survey reported by NBC News found, that of persons with Down Syndrome surveyed, 99 percent are happy with their lives, 97 percent of them like who they are, and 96 percent of them like how they look. One medical doctor interviewed in that article said there hasn't been a baby with Down Syndrome born in Iceland in five years.
NDSS is working with members of Congress like Rep. Cathy McMorris Rodgers (R-WA), whose son Cole has Down Syndrome, and Rep. Pete Sessions (R-TX) whose son Alex also has Down Syndrome, as well as Rep. Jim Clyburn (D-SC), Joe Crowley (D-NY) and Rep. Gregg Harper (R-MS) to work on reforming the laws holding back so many Americans with disabilities.
Writing for The Hill, Sara Hart Weir, president and CEO of NDSS, states, "In the coming days, these congressional leaders will announce and begin meeting on a new bipartisan effort to help the disability community tackle these archaic, outdated laws that continue to prevent individuals with disabilities from seeking out meaningful, competitive employment opportunities while maintaining and improving access to high quality benefits like Medicaid. By launching Law Syndrome, NDSS is calling our congressional leaders to join our fight to reform these complex laws—and help us change Law Syndrome."
This is an example of how the Congress that we the people elected, is finally working for us and doing the job for which we sent them to Washington, D.C. It's about time, that our politicians are working for us rather than special interest groups. Congress can reform these outdated laws and finally allow many Americans, despite their disabilities, to not also be disabled from the pursuit of their dreams by antiquated laws. That Law Syndrome that proved to be a greater barrier than their disabilities, may soon be a thing of the past.