If you had questions about North Korean intentions rest them. If there is ever any discussion of how they and their allies view us, the conversation can cease.
When we drop the ball as a nation it is because our leaders are not focused.  When our president says that genuine issues of the heart and law and serious matters of concern for our nation and We the People are dismissed, and that our concerns are considered "phony scandals" it's time to realize we have no leadership in the White House at all and very little in Congress.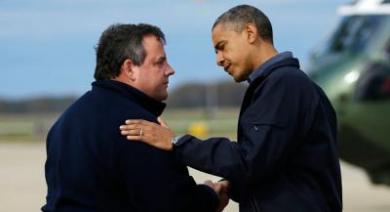 When a state's hope, nay a nation's hope in Gov Chris Christie practically kisses the man who is destroying  the USA aka  the President on the lips, the jig is up folks. Which by the way the adage defined means  "We have been caught out and have no defense" Can you defend your self and your property, can the US Govt defend our shores and its people?
A crew member of the USN Peublo says:
"I'll never give up, but I don't think it's ever coming back," Phares said. "It's just unfortunate that we got put in that situation, and that the top brass blamed us, or blamed Bucher, for everything."
That has a ring of todays leadership blaming others for the loss of life, liberty & property which included which was changed into Life, Liberty and the pursuit of Happiness.
The ship photo above  is now North Korea's greatest Cold War prize, the USN Pueblo it is a symbol for the North Koreans of how they as a people faced off against the great power of the United States, once in an all-out ground war and now with forward movement in the development of nuclear weapons and sophisticated missiles needed to threaten the U.S. mainland. We're not trying to gin up fear, we have a 1000 to 1 ratio over the NK known compliment of nukes; but even if they do only have 5, which 5 US cities would you want to see hit? That's a rhetorical question, we all have our giddy thoughts but please refrain from answering.
The frauds within the borders of the USA are being perpetrated from the DNC and RNC, sadly two wings of the same bird. If you cannot stand up as Americans you will fall into the crack of history along with our beloved USA as an irrelevant, but once great nation. Rome did. Greece did. Many Nations did. Pray for your Nation, pray for your leaders, have faith and work at getting country back. Keep your powder dry -PBN
By ERIC TALMADGE
PYONGYANG, North Korea (AP) – If there was ever any doubt about what happened to the only U.S. Navy ship that is being held by a foreign government, North Korea has cleared it up. It's in Pyongyang. And it looks like it's here to stay.
With a fresh coat of paint and a new home along the Pothong River, the USS Pueblo, a spy ship seized off North Korea's east coast in the late 1960s, is expected to be unveiled this week as the centerpiece of a renovated war museum to commemorate what North Korea calls "Victory Day," the 60th anniversary this Saturday of the signing of the armistice that ended hostilities in the Korean War.
Full article here.