PCW Extreme Political TV
Cambria County War Memorial Arena
Johnstown, PA
Monday June 6, 2011
Host: Johnny Suave
60 Minutes
OPENING MATCH


'The Human Lie Detector' Ace of Spades
vs.


Lee Stranahan
With special guest referee:

Anthony Weiner (D-NY)
The storyline here was that both men had been sniping hard at each other over the coverage of the Anthony Weiner story.  Stranahan believed at first that it was possible someone set Weiner up.   Ace of Spades thought Weiner was behind it all along.
And yes, I felt incredibly uncomfortable typing those last two sentences.
MATCH RESULT:
Before the bell rang…

Andrew Breitbart (R)
…hits the ring and attacks Weiner with a steel-folding chair while Stranahan and Ace of Spades, both bewildered, watched.  After Breitbart's done, he pulls out a folded manila envelope containing photos and throws it on Weiner's chest. 
WINNER: No Contest @ 1:53
MATCH #2- TV Title Shot Elimination Match
'Extreme Vegan' Brock Cole Lee (D) w/The Green World Order
vs.


Ken Worth- The American Trucker (American Heartland)
vs.
'Pizza Delivery Guy' Josh Jackson (R) w…

Herman Cain (R) and 'Extreme Pizza Delivery Guy' Tessa Martin
Jackson and Worth quickly made quick work of the Extreme Vegan and eliminated him at the 3:44 mark.
Jackson nails a dropkick for a two count.  Worth gets in a couple of chops, but gets sent into the corner and Jackson hits a back leg lariat.  He nails two running clotheslines and then a side kick, followed by a standing moonsault for two.  Jackson with the windmill kick and then climbs to the top rope.  Worth rolls away and grabs a chair outside the ring.  The American Trucker misses a chair shot, and Jackson takes advantage.  A couple of kicks decks Worth and Jackson picks up the chair.  He nails Worth with the chair and makes the cover…1…2…3.
WINNER: 'Pizza Delivery Guy' Josh Jackson (R) @ 8:52
MATCH #3- Tag Team Title Shot Elimination Match

'No Frills' Chris Escondido and Daniel-San (I)
vs.
Jack and Joe Schmidt w/Ron Paul (R)
vs.


Big Labor and Triple R (D)
Escondido runs into the bad end of a Big Labor 'Labor Stoppage' and gets his team eliminated.
Big Labor picks up Jack Schmidt to throw him through a table, but  Charlie Blackwell and his Les Miserables run out and takes out the big man, followed by Big Labor.   Blackwell dropkicks a chair into Triple R's face, and then planchas over the ropes and onto Emily List and Code Pink on the ring floor.  Triple R tries to revive the ladies, but Blackwell attacks from behind and sets up the chair.  Big Oil jumps off the chair but Blackwell hits the superkick in mid air
The Right Wing Blogging Brigadiers…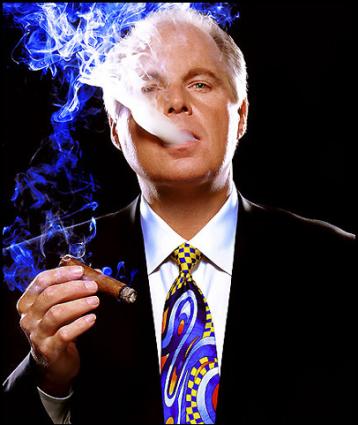 Rush Limbaugh, 'The Queen of Political Extreme' Ann Coulter, Bill O'Reilly, and Michelle Malkin
…run out.  Big Labor body slams Jack Schmidt THROUGH the table.   Limbaugh and O'Reilly take off and hit a double clothesline on Triple R.

Rachel Maddow, Arianna Huffington, Markos Moulitsas, and Professor Paul Krugman
The Angry Left Wing Bloggers run in and we have yet another brawl.  Big Labor drags Jack onto Triple R and goes for the win.  But Joe Schmidt runs in and makes the save.  Out of nowhere, Joe gets his hand on a brick and blasts Triple R with it.  Joe gets another brick and nails Big Labor with it. Joe drags Jack over and that's that…1…2…3.
WINNER: Jack and Joe Schmidt (R) w/Ron Paul (R) @ 10:39

Post match, Paul slides in two tables and sets it up.  Jack and Joe pick Triple R up and choke slams him right through the table.   Then Big Labor is set up for the second table.
The PCW Tag Team Champions California Teacher's Union ('Foul Pole' Andy Golatta and Malibu Dusty) run down and make the save on Big Labor.  Golatta and Dusty point at the Schmidt Brothers and talk trash back and forth with them.
MATCH #4 PCW Title Shot


Charlie Blackwell (American Heartland) w/Kenzie and the Les Miserables
vs.
Andy Riley (D)
…Blackwell lays a chair on Riley.  Blackwell grabs another and goes up top…FLYING CHAIR DROP! Blackwell for the win 1…2…NO!  Riley somehow kicked out.   Riley out to the floor and gets a table.  He slides it into the ring and sets it up.  Riley tries to powerbomb Blackwell through the table…Blackwell gets a sunset flip for 2.
Here comes Big Labor and Triple R (D)!  Clothesline by Triple R and Blackwell is down.   Big Labor tears the cover off the top turnbuckle and Triple R rams Blackwell's face into the exposed buckle.  Blackwell's busted open…and now the Les Miserables have surrounded the ring on the apron.   Triple R starts jawing with one of them and the situation becomes explosive.  One of the Miserables, Grant, goes up top…leaping sidekick connects on Triple R.  Another Miserables, Enriques, hops in and pummels Triple R.  Big Labor tries to get at them but Blackwell throws him on the table and one leg breaks.   Blackwell up top…plancha onto Andy Riley!  Now Big Labor up top…he jumps, Blackwell moves, and Big Labor puts Riley through a table!  Blackwell covers 1…2…3.
WINNER: Charlie Blackwell (American Heartland) @ 12:17
Other notable happenings:
-After the Blackwell-Riley Main Event, the Les Miserables paraded Blackwell to the back singing "Can You Hear the People Sing?" from the musical Les Miserables to end the show.
-Rick Santorum (R) announced his intention to run for PCW CEO next year.  Very few people noticed as…

–…after initially denying the reports, Anthony Weiner (D-NY) finally fessed up to sending photos and participating in on-line chats – even intimate phone calls – with at least six women over the last three years.   Weiner called his behavior "destructive," since he continued communicating with women and sending them risque photos after he was married.
This brought out…

Nancy Pelosi (D)
Pelosi called for an investigation to determine if Weiner had violated any ethics rules or used PCW resources. Weiner said he would cooperate fully.
-Andrew Breitbart (R) is interviewed by PCW Investigative Reporter Woodward Bernstein about the Weiner situation.  Breitback unloads on Weiner: ""I want to hear the truth. I want to hear the truth from Weiner and I would like an apology for him being complicit in a blame-the-messenger strategy.  I am accused of being a hacker. He said nothing. He allowed for that to go. The minions perpetuated that false, maliciousness meme and he went on to CNN to attack me and I feel he was complicit."
-James the Jeep Worker, PCW CEO Barack Obama's new friend from Toledo, Ohio, again speaks out in favor of Obama backstage.  "I'm very thankful to be back to work, and it's only because of the decision that the President made to save the auto industry that I was afforded [the chance] to come back to work."
Then Joe the Plumber came in out of nowhere and tackled James.  They brawled before officials from both sides were able to pry them apart.  Will we see a James vs. Joe matchup before long.
-In the shocker of the night, Weiner comes out a second time and apologizes to Andrew Breitbart of all people.
-The title matches have been determined for the PCW Loose Cannons Unleashed PPV show in two weeks:
PCW Television Title Match
'The One Man Hollywood A-List' Stone Chism (c) (D) vs. Pizza Delivery Guy Josh Jackson (R)
PCW Tag Team Title Match
California Teacher's Union: 'Foul Pole' Andy Golatta and Malibu Dusty (c) (D) vs. The Schmidt Brothers: Jack and Joe Schmidt (R)
PCW Title Match
Yamamoto Tanaka (c) (D) vs. Charlie Blackwell (American Heartland)
More matches to be determined.