St. Croix county is right across the St. Croix river from the Twin Cities (Minneapolis and St. Paul).  Hudson is a bedroom community of St. Paul, and the reason why this is the fastest growing county in the state.  Our state rep survived the last recall with double-digits, so I'm pretty sure we're going to go for Walker.
A couple of weekends ago, I was driving to the hardware store for stuff for the Never Ending Project, and saw this crowd.
I stopped to take these pictures.  I think this was more of a TEA party event than a GOP thing, but I had no idea this was happening, but I was already committed to the Never Ending Project and couldn't stay.  I promised them I'd put up these pictures, though, and here they are.
One thing you can't tell from these is the reaction of the passing cars; lot's of people honking for the "Honk for Walker" poster, not one negative response while I was there.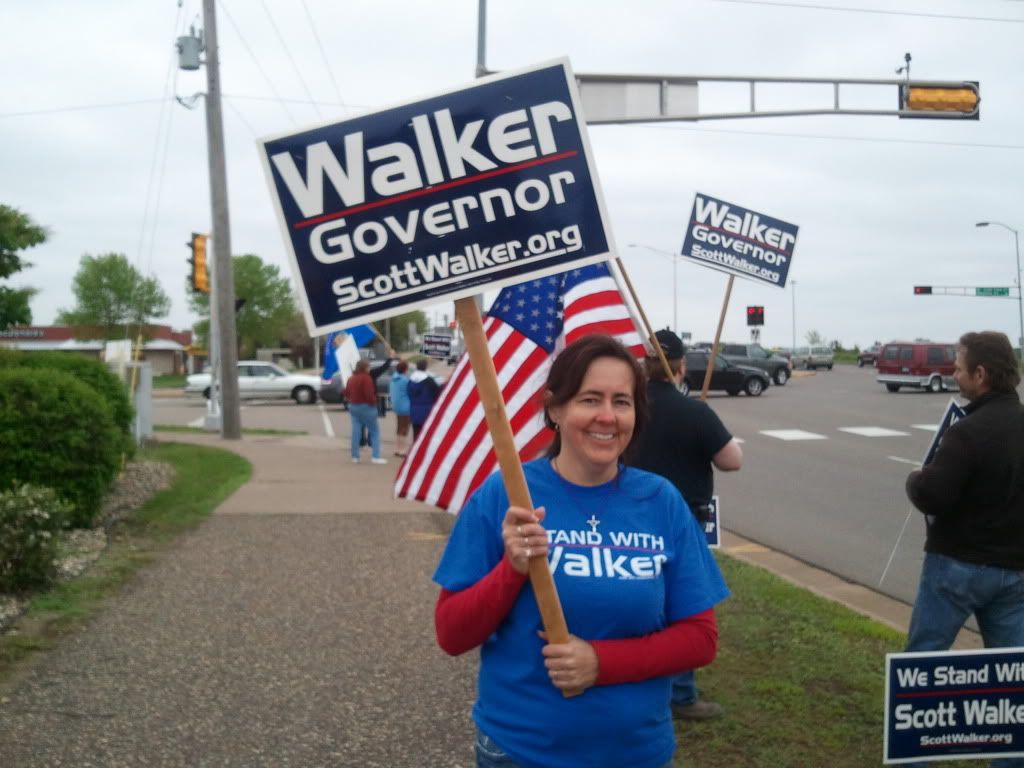 This is the lady who organized  the whole thing, she said she had to drag the local GOP into it kicking and screaming.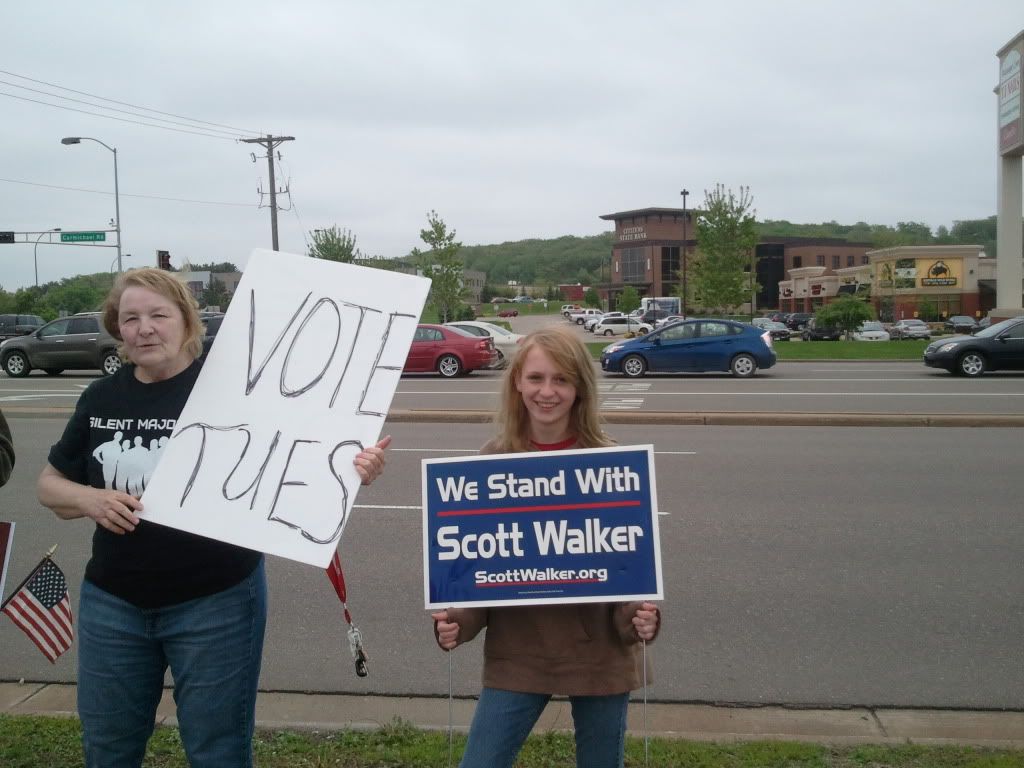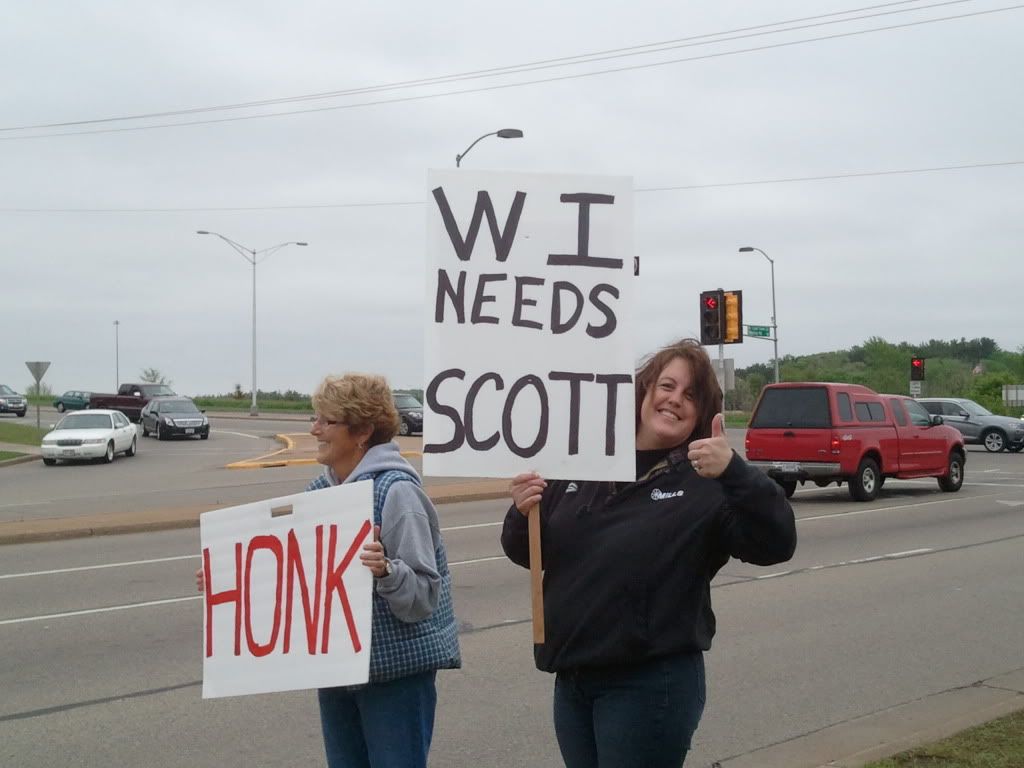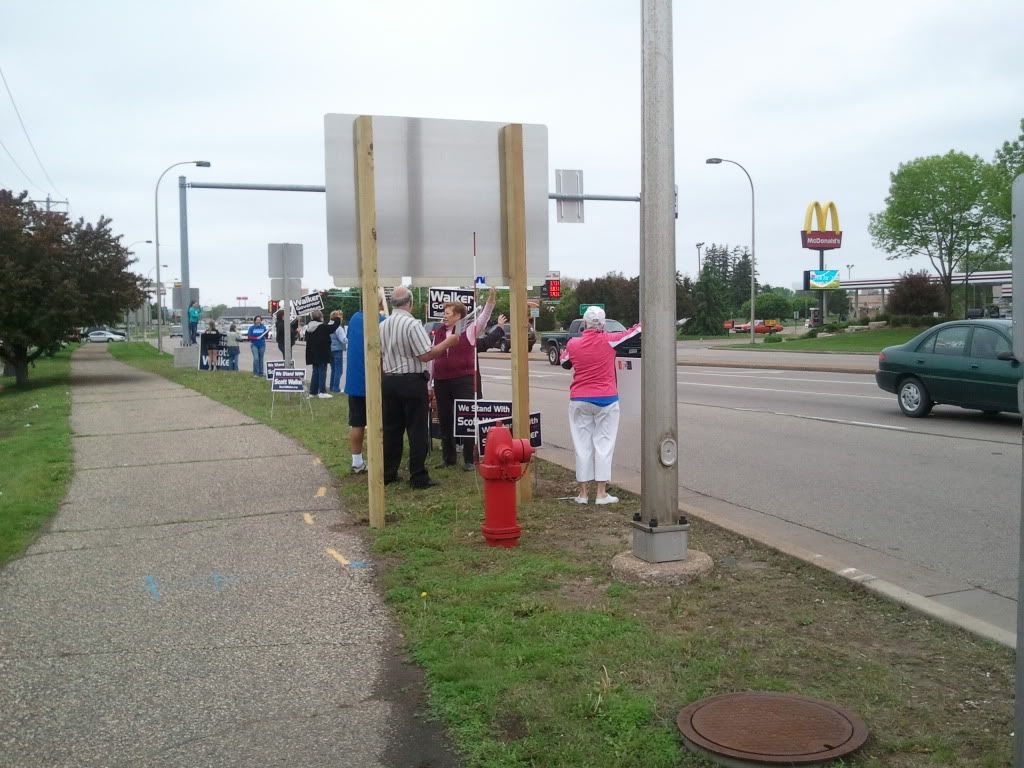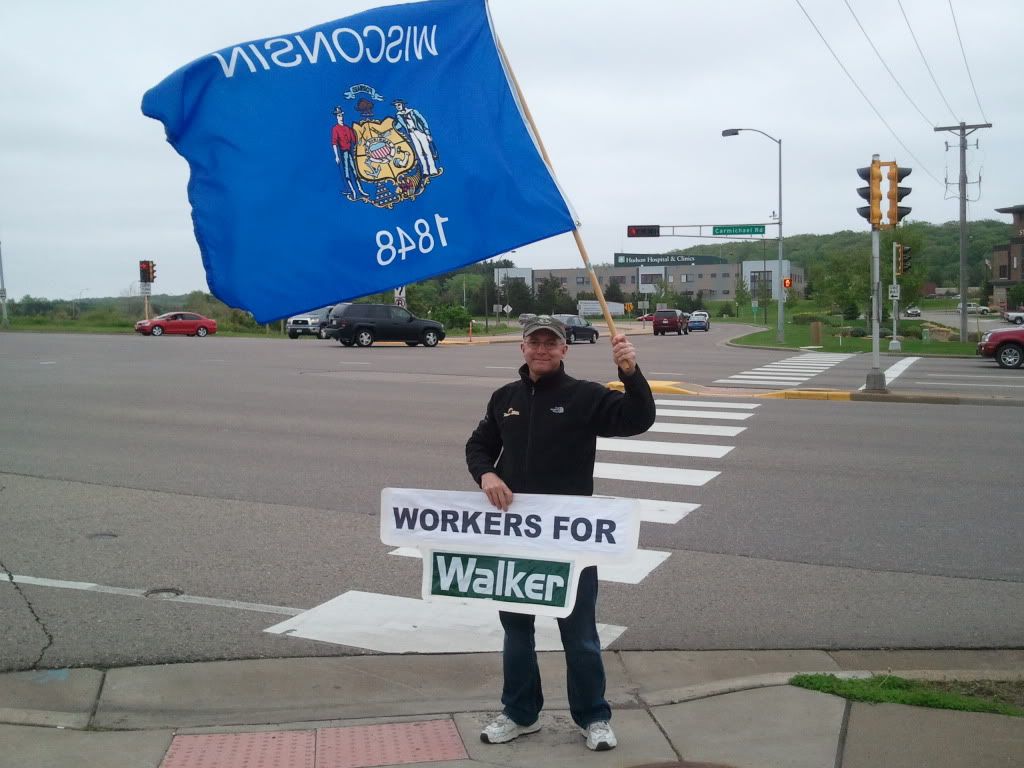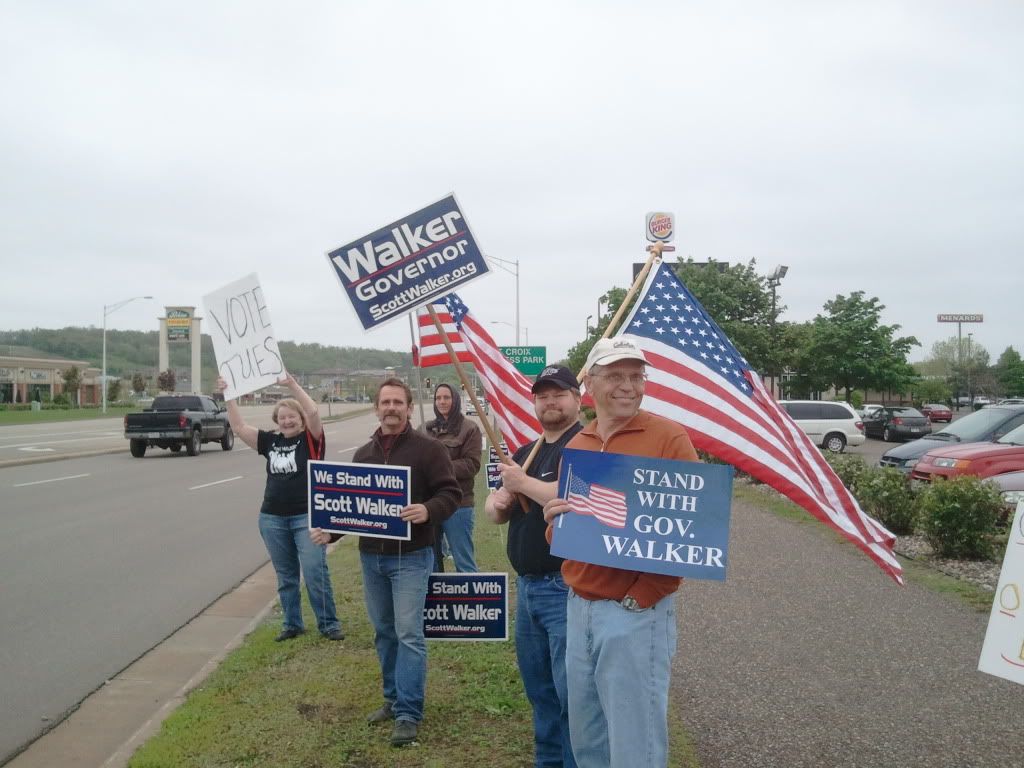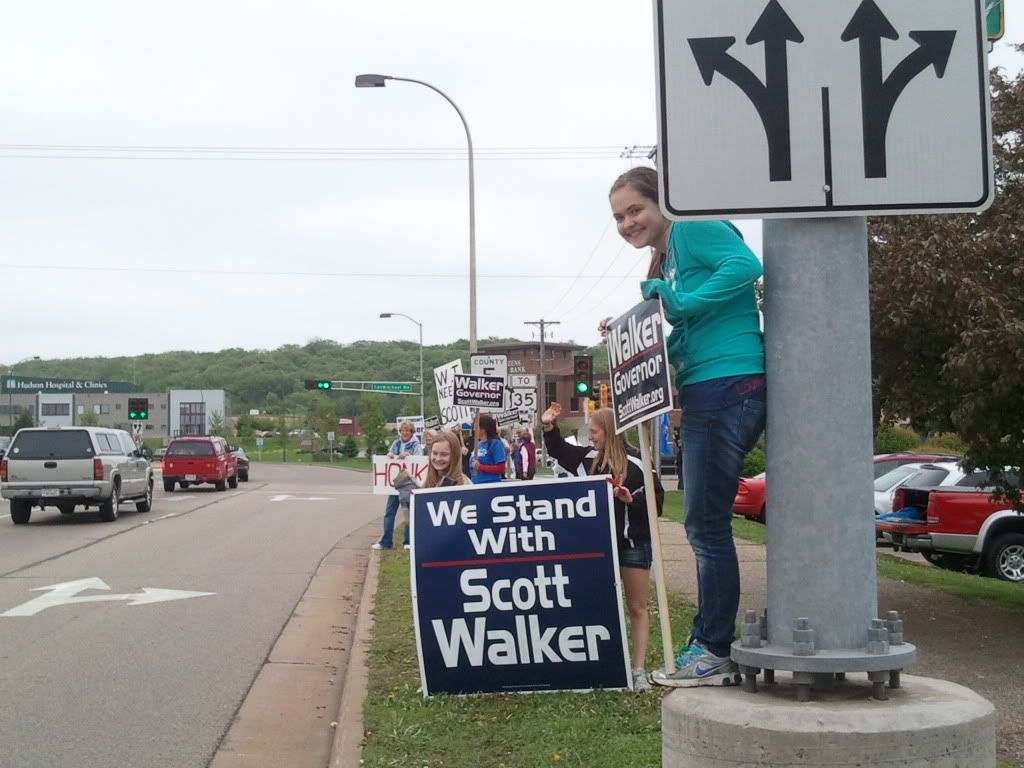 The local GOP's sole contribution to the event.  The good  news is that we're still the party of very good oatmeal raisin cookies