Oh yeah….I was working the curb today for my good buddy Sean Bielat and I had plenty of company.
We were doing a "stand out". That's where we stand out on the corner and hold signs.
Our stand out was outstanding.
We had two today right in the heart of Barney Frank's most liberal towns. Newton and Brookline Ma.
First we did one at the intersection of Beacon and Centre St.( pronounced "center")in Newton. A pretty toney area. Beacon St. runs from Wellesley right through Newton and past Boston College to Brookline and straight into Boston and finally ends at the State House.
John Kerry's Boston town house is on Beacon st.
The average price for a home on Beacon or Centre St. is about a million dollars. Some are much more.
We owned that town.
We took over the entire intersection with fifty or sixty people and we all had signs.
We were like an army and when we all cheered together we made some noise.
See for yourself.
Please excuse the size of the photos but Photobucket sucks at resizing a photo and believe me I tried.
Or maybe I'm just an idiot.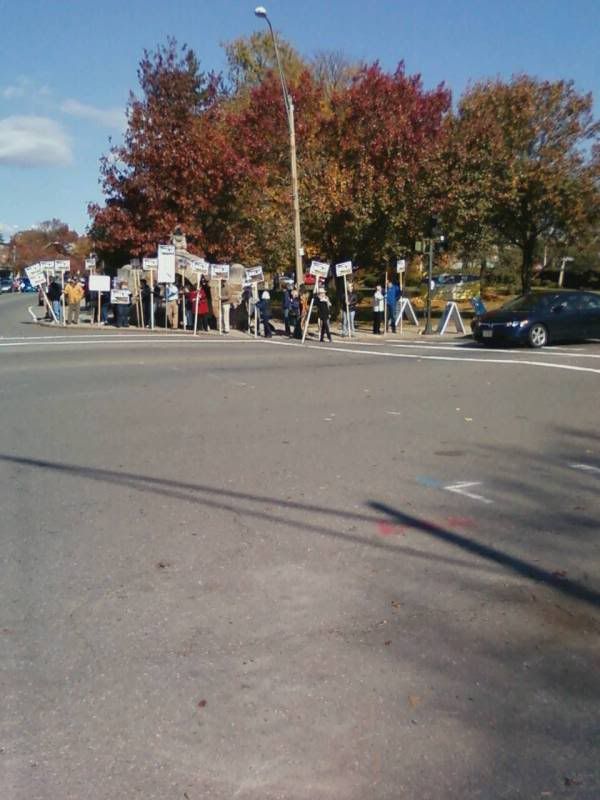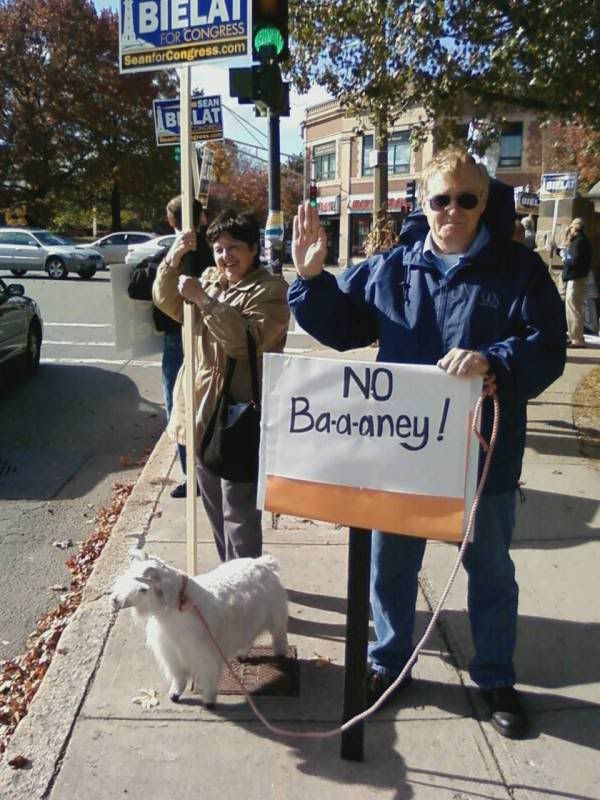 The big guy was there too.

We were even endorsed by the man of steel.

We rocked that place
After that I went home and had some lunch then I went in to the office to do some phone banking.
I got the very last available phone.
The place was packed.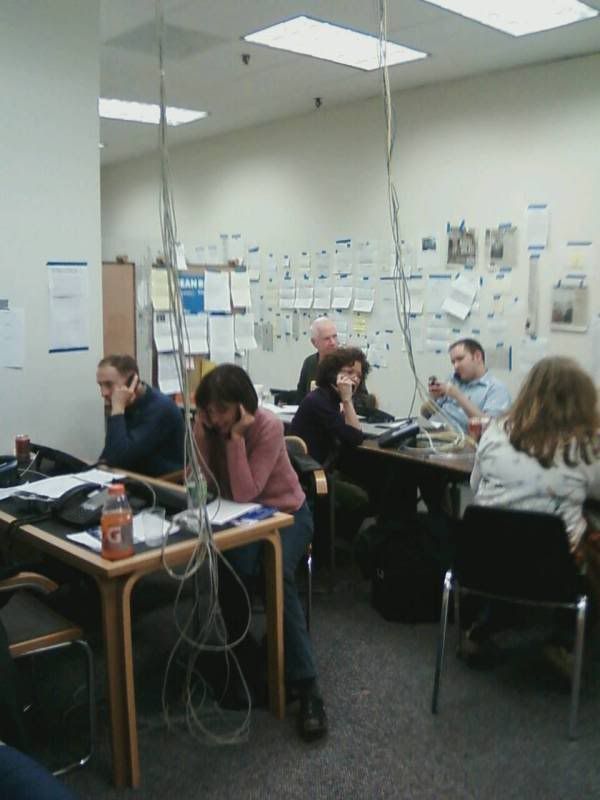 I had only made about twenty calls when a staffer came in and said "We need bodies to go to Brookline at Coolidge corner. Channel 7 is coming to interview Sean."
Half the office cleared out and I went to Brookline for my second standout.
As you can see.
It wasn't as big as the first but compare it to the most pathetic showing that Barney Frank supporters could barely muster.
They showed up an hour after we arrived. No doubt someone had made a frantic phone call. It was probably their whole office.

There also were people standing next to me that are not in the other photo.
People were honking and waving and it was a pretty good showing.
The news lady showed up and interviewed Sean with his wife and their new baby.
Can you imagine how good he looked compared to Barney Frank ?
It was apple pie. It was all American. He's really good on camera.
The only way that people get to see Barney Frank lately is on the back of a milk carton.
He cannot risk going to an open public event. He'll get booed
The best part was that the Barney supporters must have been heartbroken because the reporter just walked right by them like they weren't even there.
No interview. Nothing.
Ha Ha !!!!!
And as usual I got some face time with the big guy himself.
We're hanging out together all the time now.
He's lost without me.
Well that's my report.
I hope you liked it.
Remember in November.