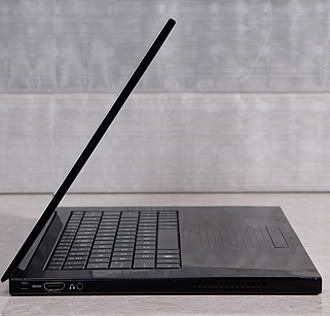 "
US$10 laptop …no way!
WOW!
NEW DELHI – INDIA has unveiled plans to produce a laptop computer costing just US$10 (S$15) in a bid to improve the skills of millions of students across the country.

The laptops will be mass-produced as part of a government-sponsored education scheme launched on Tuesday in the southern city of Tirupati.

Details about the computer remain scarce, but Higher Education Secretary R.P. Agrawal said last week that it would be available within six months.
"Once the testing is over, the computers will be made available on commercial basis," he told the Press Trust of India news agency.
Ten bucks….that's almost free.I got ten bucks just in empty soda cans in the basement.
"Its cost will be 10 US dollars. If the parents want to gift something to their kids, they can easily purchase this item."

The laptop will reportedly have a two gigabyte memory and wireless Internet capability, but officials have not publicly demonstrated a prototype – or yet explained how it can be produced at such a low cost
.Also the article does not say whose software and hardware they would be using.Those are the little details that would drive up the price.
A  demonstration and an explanation would be nice.
India is not the only group attempting to bring the ultra-cheap laptop to market.Some one else is also but couldn't quite break into India.
A man named Nicholas Negroponte who is the founder and Chairman Emeritus of Massachusetts Institute of Technology's Media Lab, and also known as the founder of The One Laptop per Child association (OLPC).He Has been bringing high quality cheap laptops to impoverished children all over the world for about a $100 apiece.
New Delhi rebuffed a previous attempt to bring cheap laptops to India, led by MIT computer scientist Nicholas Negroponte's One Laptop Per Child programme.
The government cited hidden costs for its rejection of that computer, which was dubbed the US$100 laptop.
His program is truly visionary
Here is their mission statement.
Mission Statement: To create educational opportunities for the world's poorest children by providing each child with a rugged, low-cost, low-power, connected laptop with content and software designed for collaborative, joyful, self-empowered learning. When children have access to this type of tool they get engaged in their own education. They learn, share, create, and collaborate. They become connected to each other, to the world and to a brighter future.
That is simply amazing.This will change the world.
Please excuse me for being rather brief about the One laptop per child program but I couldn't do it justice with my limited brain.Many times I am working beyond my limit simply by not posting in crayon.
Check out his site and watch the video.It's quite impressive.
I couldn't embed it for you .Sorry.