Julia Ioffe has a remarkable story on the lengths that Putin's Winter Olympic team went in 2014 at Sochi. The vast cheating conspiracy started after their poor finish at the 2010 Vancouver games, where they won only fifteen medals and finished eleventh in the medal count. Here is what Putin's sports minister, Vitaly Mutko, said in March 2010:
"There's also the problem of doping," he said. "Some of us can no longer think of preparing athletes without including doping substances. We began to fight doping with more conviction." All of these, he said, "are systemic problems" and the Sports Ministry was working to solve them. "Neither I nor the Ministry of Sport deny our responsibility for the performance of the Russian team at the Olympics in Vancouver," he said. "We will do a serious analysis, and there will be changes, both in terms of organization and personnel, on the basis of our experience in Vancouver."
Seriously, you know you're dealing with an authoritarian regime when they have a state sports minister. Changes they did make.
We now know how Mutko was able to achieve that jump, from 11th place to first, in such a short amount of time: an extensive, state-sponsored doping campaign. After a German documentary interviewed two Russian athletes who had fled Russia and had become whistleblowers about how systematically Russia dopes its athletes, key figures in the world of Russian anti-doping started turning up dead under mysterious circumstances. This prompted Grigory Rodchenkov, the head of the Russian anti-doping agency, to flee, fearing for his life, to Los Angeles and to the director Bryan Fogel. The two had been working together on Fogel's riveting documentary, "Icarus," about how easy it is for an athlete to dope and test clean. Rodchenkov, who had been coaching Fogel in his quest to dope for a cycling event and dupe the tests, decided to confess to Fogel, on camera. He also told his story to The New York Times, and then went into U.S. government witness protection.

Rodchenkov ran the lab at Sochi during the Winter Olympics, and what he did there was essentially what he did for Fogel, but on a more massive scale: helping dozens of athletes dope all through the Games while testing negative on every single test. The story he told to the Times and to Fogel would strain the imagination, were it not independently confirmed by two investigations: one by the World Anti-Doping Agency (WADA) and one by the International Olympic Committee (IOC).
This is incredible. It's right out of a spy novel, which sort of makes sense when you consider that the person who runs the country is KGB. Here's an interesting observation from Mr. Rodchenkov.
Rodchenkov told Fogel he was responsible for about half of the gold medals, but that's only one of the things he felt guilty for, only one of the things he said was motivating him. The other was that he felt guilty for Putin's semi-surreptitious invasion of Ukraine, which began almost as soon as the Games had ended. If he hadn't helped Russians win that many medals, Rodchenkov told Fogel, Putin wouldn't have gotten so overly confident as to invade Ukraine, annex its Crimean Peninsula, and expect no repercussions.
This sort of makes sense. Putin's hubris could be seen with protesters during the Sochi Olympics, when the renegade girl punk band Pussy Riot showed up to protest and were sprayed and beaten by, of all people, whip-wielding Cossacks.
They were chanting, "Putin will teach you to love the Motherland!" Weeks after the Sochi Olympics, Putin invaded and annexed the Crimean region of Ukraine.
After Sochi, Putin officials were investigated and busted by the International Olympic Committee, and now there will be no team of Putineers at Pyeongchang in 2018. Let's also not forget that 30% of the athletes at the 2016 games in Buenos Aires were banned from competing, including the entire track & field and weightlifting squads.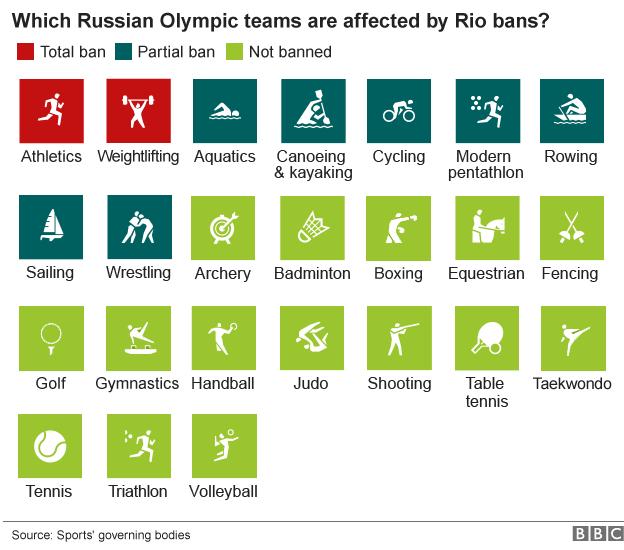 I get where Ms. Ioffe is going. She wants Putin to be humiliated for his blatant cheating, but I'll settle for a good healthy dose of mockery and ridicule instead.
Update: Maximum Leader Kim weighs in.
US refuses to send Olympic athletes to Olympics, in attempt to appease Russian Masters and avoid 30-time gold medal winner Marshall Kim Jong-Un pic.twitter.com/UfLEGwElAK

— DPRK News Service (@DPRK_News) December 7, 2017