As I sat in traffic today, 55 minutes of non-moving agony, I tried to listen to the radio.  Too much information on talk radio.  I normally listen, all the time, but there is so much going on with so many passionate opinions that once in a while, you just have to turn it off and reset. 
The end result of no radio, no phone, no fax, no email, no IM was my top 10 list of offensive things that are not totally political:
1.  Tampon commercials during John Wayne movies.   Need I REALLY explain?  Just an abomination.  I do think that must be sacrilegious.  At the VERY least couldn't they show something like this?   See, a little relation to the programming.   Would that hurt??
2.  80's bands members on reality shows, infomercials or marketing channels.   Know when to to hang it up.  Once you have jumped the shark, let it end gracefully.  This means you, George Michael, Kevin Cronin and Valerie Bertinelli.
3.  Porta-johns left behind by gas or oil well drillers in plain site.  No privacy issues THERE.
4.  Barbie dolls that resemble rock stars or movie stars.  Routinely Barbie has been without panties since the 1972 Malibu Barbie.   At least they resemble today's stars in every stunning detail.  Some right down to the tats.   Some things are better left to the imagination.
5.  Tween shows.  iCarly, Jonas, Sonny with a chance.  Those kids are all talented, but they are tools.  Where are their parents on the show and in real life?   Why has someone not stepped in and told them how they are being used as political pawns?   How strange is it that a show headlined by a former Barney child actress has parents who are part-time doofuses?  Even stranger is that Billy Ray Cyrus is the leader among tweeny weeny shows with involved parents?    Brrrrr.   Shiver.  I need a shower.
6.  Classmates.com, In My Life.com Reunion.com  There is a reason we packed up and left 20 years ago. 
7.  Stickers on the back of cars with your kids names, how many people are in the family in total including the family pets.   I am thinking that screams stalker bait or pedophile lure.
8.  Soap operas.    Please, get a life.   It isn't real.  Worse yet, soap opera "stars"  who hawk infomercial items.
9.   Walmartians.  Why do people either dress to the nines to go out for groceries, or wear too little and wind up looking like a watermelon squeezed into a grape skin…in public?      They have to understand that other people are shopping at the same time and there are children there.  What is up with the guy who has a "$5 Foot-long" shirt on with a hand-drawn arrow pointing down?  Does that not just scream idiot?   And RuPaul…I swear I saw RuPaul at the store at lunch shopping for sour cream?????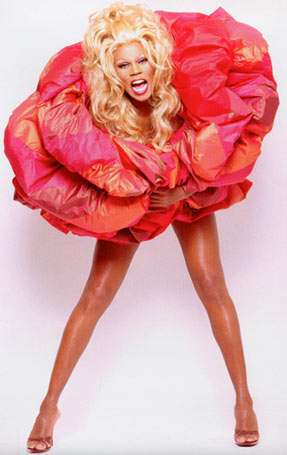 And there is always the thonginator shopping in the frozen food section.  Or the mother of 7 buying two cartload of feminine hygiene products.  Why bother?  And isn't that an oxymoron, anyway?
10.  Nigerian scammers.   Three words, Dr. Terminus:   Ebola Monkey Man.  We are still laughing at you.