From WBALTV.com, we bring you [drum roll please]…


This would be Otis Rolley
Otis Rolley is a candidate for Mayor of Baltimore. You guess which party. Otis Rolley is dumber than a box of small rock. That's rock singular. Small rock singular. Multiple rocks would overwhelm his intellect. If elected, he could give Shiela Jackson Lee a run for the dumbest elected official in the US.
So Becker, why are you making such a racist statement? Well, thank you for asking.
A mayoral candidate's plan to reduce violence in Baltimore includes a "bullet tax" that he said will increase the cost of committing a crime.

Otis Rolley said he would, if elected, propose a $1 per bullet tax on all bullet purchases in the city. The idea was part of an overall crime plan he unveiled Tuesday.
Got that?
This jackass has an "overall crime plan". I'll admit I haven't read it. Don't think I have to, given that this piece of stupidity is included in it.
Rolley said the bullet tax would cause a decrease in "random firings that too often happen around holidays" and put a high price tag on the cost of committing a crime.

"While the courts have consistently ruled against significant gun control legislation, there is still a way to decrease crime: substantially increase the cost of its commission," Rolley's plan states.
Hmmm. Let's say I was a resident of Baltimore. Let's say I own a gun. Let's say I'm low on ammo. How might I possibly avoid a $1,000 surcharge for 1,000 rounds of 223 ammo that I can purchase from a retailer in Phoenix for $250? Hmmm. Gosh. Hmmm. Oh yeah…
Wilmington, DE – 71 miles – 1 hour 25 minutes.
New Freedom, PA – 38 miles – 50 minutes.
And that's just for starters.
Hopeful office holders, and current office holders, in addition to "office", hold the record for abject stupidity.
Now then, for the real point of this diary, pay attention to that $1 tax. SCOTUS repeatedly beats down these fools who have a hearty dislike for the Second Amendment and they're looking for a way around it. Well, here it is. And it will turn your incredibly effective $2,900 integrally suppressed AK47 into a not very effective stick.
Here's your choice:
OR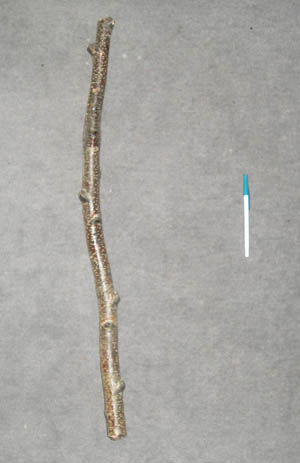 Pick one.