Pentagon to set up Cyber Security Command! Government realizes that China really doesn't care if we know that they're hacking secrets.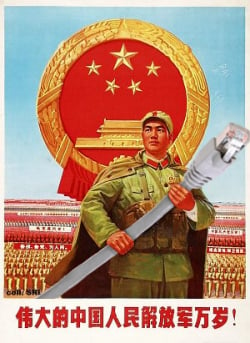 The headline really should read the Pentagon discovers the internet. Only in Washington D.C. could something like this take so long to roll out. The internet became mainstream over ten years ago. The Chinese have been busy hacking everything possible since that time. Not to fear folks as government decision makers are on the job. Full story here.
The Pentagon is planning to create a new military command to focus on cyberspace and protect its computer networks from cyber attacks, U.S. officials said Wednesday.
At least the MSNBC story mentions the problem with China. I'm surprised the GE execs didn't order any mention of Chinese hacking verboten. China of course has denied that it hacked our F-35 program.
In a series of recent speeches, Brenner has repeatedly raised the alarm that foreign governments and other groups are accessing government systems and installing malicious software.

 

"The Chinese are relentless and don't seem to care about getting caught. And we have seen Chinese network operations inside certain of our electricity grids. Do I worry about those grids, and about air traffic control systems, water supply systems, and so on? You bet I do," Brenner told an audience at the University of Texas at Austin. 
Hopefully the Pentagon can get this up and running without spending another decade trying to figure out how to stop the Chinese.
Then again our current head of The Department of Homeland security doesn't think crossing our boarding illegally is a crime. So maybe she just considers hacking a form of illegal immigration onto your computer. Only time will tell if anyone in Washington has the guts to call out China on this one. "There will be no prosecutions – but on our death bed we will have total consciousnus as to who was hacking us."