A Washington Post poll found a majority of Americans are worried about being able to pay their rent or mortgage. This is yet another piece of evidence that the House Democrats' big government policies have failed.
In Colorado's Third Congressional District, Young Gun candidate Scott Tipton can help bring common-sense change to Congress.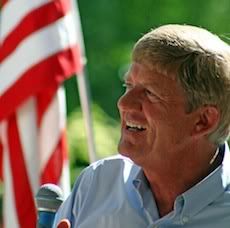 Scott's opponent, incumbent Rep. John Salazar, sided with Speaker Nancy Pelosi over 97% of the time. He voted for the failed $800 billion stimulus bill and supported the government takeover of health care. And Rep. Salazar's path of bigger government hasn't created jobs.
When he's not fighting for taxpayers in the state legislature, Scott runs a small business. He's had to invest wisely, balance budgets, and listen to his customers. Washington needs that real-world experience.
To get the economy moving again, Scott will fight to cut spending, reduce the deficit, and cut taxes. Let's empower the private sector to do what it does best: create jobs.
Instead of Washington controlling health care, Scott will work to repeal the law and replace it with reforms like expanding Health Savings Accounts, lawsuit abuse reform, and letting consumers buy health insurance across state lines.
With Scott, we will have proven conservative leadership in Washington to help get our economy moving.
Check out Scott's website and follow him on Twitter.
Thanks,
Rep. Kevin McCarthy