Unlike Washington bureaucrats, small business owners know how to create jobs. I've been impressed that a number of small business owners have stepped forward as Young Gun candidates because they want to get our economy back on track. One of those Young Gun candidates is Reid Ribble, who is running in Wisconsin's Eighth Congressional District.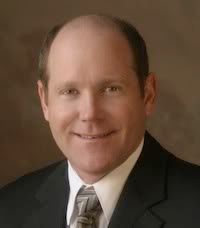 Incumbent Rep. Steve Kagen has supported House Democratic policies that have created an environment of uncertainty for businesses. He voted for the $800 billion failed stimulus bill that didn't create jobs. Kagen says he is "proud" of voting for the government takeover of health care that is burdening businesses with higher insurance costs and mandates. And instead of working to stop taxes from rising for all Americans on January 1, 2011, Kagen voted to leave Washington to campaign.
Businesses aren't sure what House Democrats will do to them next, and uncertain about the future. This is affecting hiring. Americans want better leadership.
As a small business owner, Reid knows how jobs are created. Reid is right when he says, "Uncertainty is the death knell of job creation."
To build business confidence, Reid wants the federal government to "spend less, pay off debt, and become more fiscally responsible."
Also, instead of a government takeover of health care, Reid supports letting people buy health insurance across state lines to increase competition and lawsuit abuse reform to reduce health care costs.
In Washington, we need experienced business leaders like Reid to get our economy moving and get people back to work.
Check out Reid's website and his Facebook page.
Thanks,
Rep. Kevin McCarthy