NOTE: This was originally published at Sonoran Alliance.
We're 15 days away from November 2, 2010, and seeing growing momentum for GOP candidates. In Arizona's Fifth Congressional District, Young Gun candidate Dave Schweikert is challenging Rep. Harry Mitchell in what Politico calls one of the "hottest House races in the country."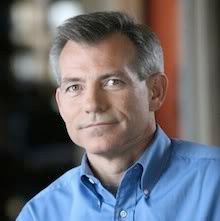 The growing national debt weighs heavily on our nation's economic future, and is causing economic uncertainty. Rep. Mitchell and the Congressional Democrats have let the debt explode, especially with their record of passing trillion dollar bills like the failed stimulus and the government takeover of health care. For Dave, restoring fiscal discipline is his priority.
Unlike Rep. Mitchell, Dave won't be a rubber stamp for more spending and more debt. He'll work to reduce spending to get our fiscal house in order without job-killing tax hikes. Also, Dave pledged to repeal the health care law and replace it with reforms that empower patients and not Washington bureaucrats.
The former county treasurer and state legislator has a track record of being a strong fiscal conservative. It impressed The Arizona Republic so much, they endorsed Dave over the incumbent Democrat:
Schweikert, a former Maricopa County treasurer, is a financial guy. He enjoys poring over a spreadsheet the way most people dive into a good novel. What's more, he's a deficit hawk. After the budget excesses of the past 10 years, we need people in Congress who will challenge every penny of spending.
Dave is also winning the support of the voters:
"I've seen it in my family and friends who have lost their jobs or had their hours cut at work," said Goldenetz, a process engineer for Intel who plans to vote for Schweikert. "I know three people whose homes are in foreclosure. The economy doesn't seem to be getting better, and the Democrats in Congress have done more damage in the last year and a half with all their spending and taxes and regulations."
Check out Dave's website and follow him on Twitter.
Thanks,
Rep. Kevin McCarthy