Blast from the past; department of…
Back in the "good old days" when NYC was a total mess, an unmitigated disaster (a condition which current mayor Bill deBlasio is working hard to replicate), the city finally, in 1975 admitted it was flat broke. John Lindsay's "Fun City" wasn't a fun place to be for a day, let alone live in or try to run a business in. Think Bagdad on the Hudson. Abe Beame, the consummate Democrat hack who succeeded Lindsay, whose run for president ( under the tag line that being mayor of NYC, the "second toughest job in the world" more than qualified him to ruin, er..run the country) went hat in hand to Washington to ask for a handout.
President Ford, correctly so,  ( and AMAZINGLY so) turned him down.
The Daily News, then the largest circulation paper in the country, ran this front page:
which some soon had fun with as…….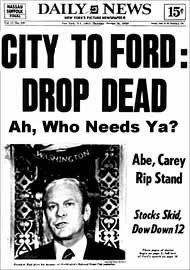 (and remember, this was before Photoshop…..)
Well now, as the Daily News loses $ tens of millions, lays off people left and right ( well, more so on the right)  sees circulation , and advertising pretty much disappear, and simultaneously attempts to find a buyer ( with no takers…see, who says New Yorkers are stupid?) and concocts plans to move to..gasp…New Jersey!!..and either a) stop print publication several days each week, or b) become completely on-line, and thus, completely irrelevant, it reaches back to the "glory days of yesteryear", and in response to Ted Cruz's comments about "New York values," generates this pseudo-jingoistic piece of yellow journalism…..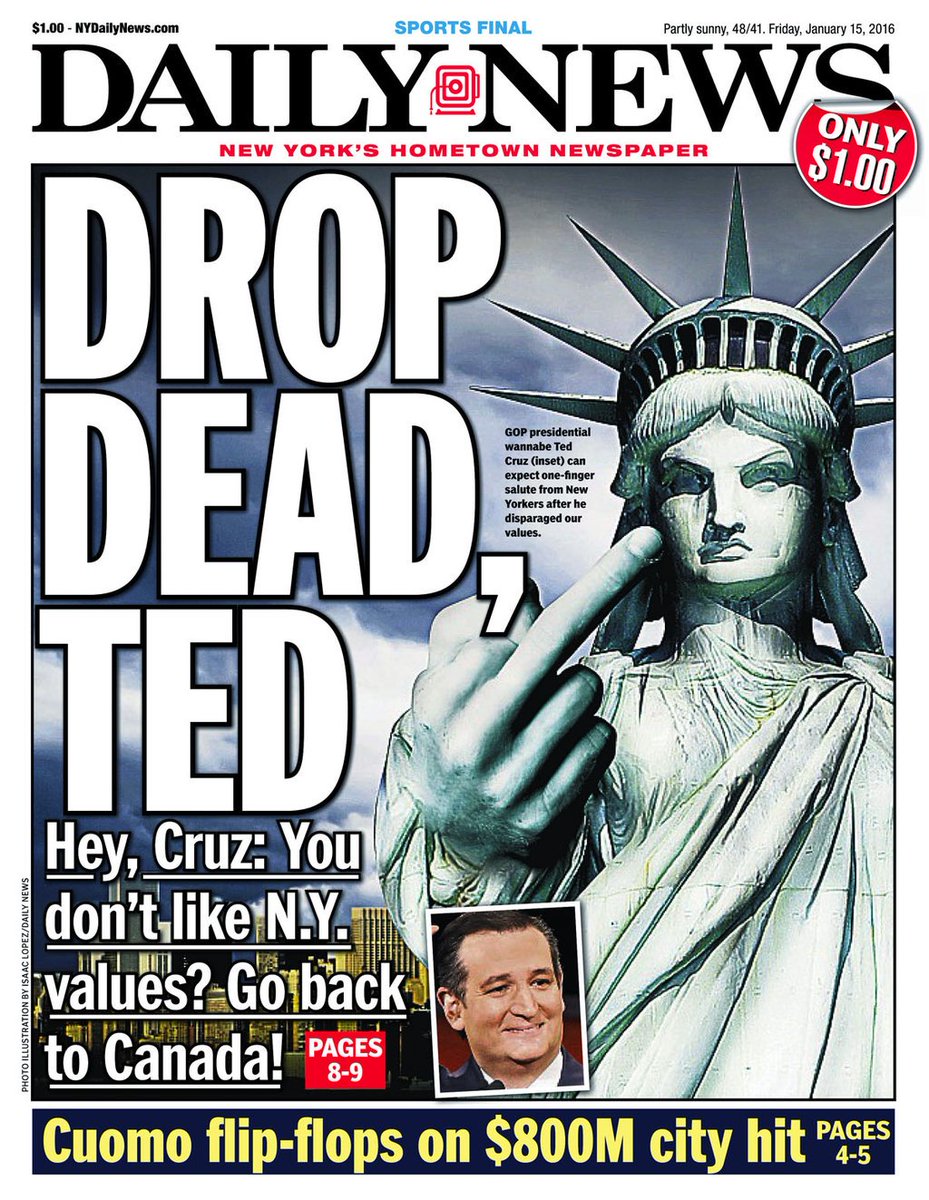 Which actually proves that Ted Cruz is 100% RIGHT about "New York values.."