John_Wild_1.jpg 399 × 299 – This image of an adult man was taken using a Rapiscan Secure 1000 backscatter X-ray scanner (Credit: John Wild (johnwild.info))
The Genital Grope: President Obama's Policy Subjugates Americans
We Americans have always prided ourselves on our rugged individualism and our freedoms; with our Bill of Rights restricting what our Government can do to us. But that was then. Our present ruler, President Obama, believes the Constitution is "deeply flawed"1. In direct violation of our 4th Amendment Right to be free from unreasonable searches, President Obama has embarked on a policy of naked viewing and/or genital groping which he is forcing on us against our will. Just check out the image above. Is that the image of a free American?
We are told that President Obama is the most brilliant man who ever lived; but he appears to take his marching orders from Abdulmutallab, the panty bomber!!  Obama's battle cry seems to be: "You terrorists dare to put bombs in your panties? Then I will grope every American!" He has ordered the TSA not to focus on terrorists by profiling. Instead, the TSA wastes time and energy treating every American as a potential terrorist. Just view the horror inflicted on this little 3-year-old girl: http://www.youtube.com/watch?v=lFoa0LsqVbQ&feature=related
Good Alternatives are Readily Available – Use A Fly List; Copy Israel:
Liberals claim there is no better way. But why not a Fly List of prescreened passengers, as suggested by Eric Torbenson in the Dallas News2?
And why not simply copy Israel? El Al uses veterans who are trained to profile and question potential terrorists. It has never had a terrorist attack. We have plenty of veterans. They have already committed their lives for us and will do a far better job than the average TSA officer. Why wont the President hire veterans? Because they won't vote for him?
Despite having superior alternatives, the President has chosen this method quite deliberately; to degrade, demean and humiliate the American People; perhaps as pay back for our recent vote against him. Second, by hiring thousands of TSA workers he guarantees himself thousands of voters. Third, as he unionizes them, he creates his purple-shirted SEIU army, his Basij, which he can use to control the American people completely. The TSA has police powers to arrest and detain us.  However, they have not passed exams to become TSA officers, nor have they been specially trained.  But they are more powerful than the police itself because they can violate our constitutional rights freely. If they can force us to allow them to grope our genitals, is there anything they cannot do to us?  Lastly, once American men are psychologically emasculated and conditioned to submit to this kind of groping; we cannot possibly be tough enough to fight Al Quaeda. If Obama succeeds, he can withdraw all our soldiers from Afghanistan and Iraq; please his liberal base; and submit America to dhimmitude without a peep from us. And Obama will rule over us forever more!
Muslims the world over must be laughing at us seeing how our own President dishonors all of us as a result of what just one of them, Abdulmutallab,  tried to do to us!  Osama bin Laden himself must be cracking up laughing. Why should he bother sending suicide bombers to defeat us, when we are defeating ourselves with this stupid policy?
All this was deliberately planned. There was no gradual phasing in. Instead this policy was implemented on Thanksgiving, the busiest travel day, putting maximum pressure on the traveling public to surrender.  As is Obama's Standard Operating Procedure, we were told this is most urgent, a matter of national security, and we must overlook our misgivings and obey him.
The Left claims, as usual, that "Bush did it"!
Whenever Obama does something outrageous, the left claims Bush did it first. But can anyone, even a wild-eyed liberal, imagine President Bush demanding that Americans line up to have their genitals groped by strangers? No, this is pure Liberal garbage – thought up (if you can call it thinking) in some Ivy League Hall by a bunch of elite Liberals who think they are superior to the rest of us, and who think we ordinary people have no rights and should have no dignity either. In this respect, the American People are being treated worse than slaves. Yes, some slaves were groped; but not 100% of them.  President Obama plans to have 100% of us groped.
Even our physical safety is not assured – (a) X-Rays are not Safe:
As UCSF scientists have warned us5, there are a number of concerns about the backscatter x-ray machines being used. This x-ray dose is focused on the skin, rather than the body as a whole; therefore the dose is much higher. Vulnerable populations – kids, the old, folks with cancer or HIV, pregnant women – are all at risk. Despite claims to the contrary, the operator can increase the x-ray dose. A lead apron is required for even a tooth x-ray, which sends out a minuscule dose. Why are lead aprons not necessary here?
(b) Reused Gloves are not Sanitary and Definitely not Safe:
If doctors and medical personnel have to wear fresh gloves; why do TSA guys, who stick their hands up people's crotches, not have to change gloves? What if the previous grope recipient had some STD? Or AIDS?
Napolitano Exempts Muslim Women from the Genital Grope:
Janet Napolitano waffles when asked about hijab-wearing Muslim women. This means she will likely allow Muslims to opt out. Yet 100% of the terrorists since 9/11 have been Muslims3! Once she grants a waiver for Muslims, why bother having this policy at all? Can you imagine anything more ridiculous than exempting Muslims and then claiming that you are trying to catch terrorists?
Right now, CAIR has suggested that any Muslim woman be permitted to examine herself.4 Presumably, the woman would say: "OK, I'm doing my left breast now. Oh Heavens! I've just found a bomb!"
The President wants to Take Over our Capitalist Society & our Personal Freedoms: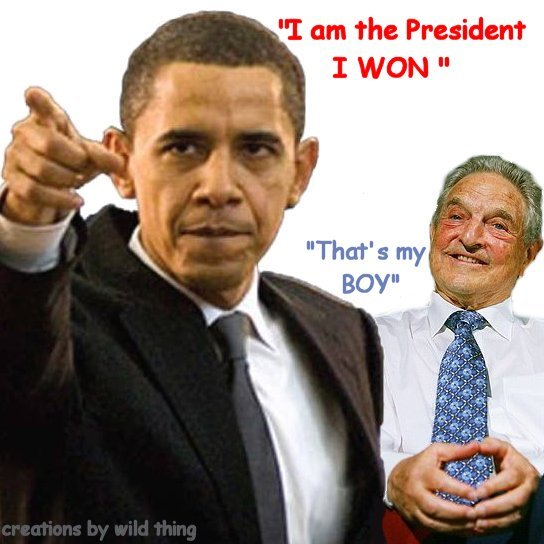 Just as President Obama has taken over entire segments of our free society – banks, financial sectors, automakers, medical care, etc; he will surely move to expand this policy to take over our personal freedoms too.  As always, the matter is "urgent" – the Stimulus Bill must be passed on Christmas Eve; Bankruptcy Laws must be over-ruled and secured creditors wiped out overnight to "save" the automakers and give ownership to the unions; the Healthcare law must be passed in such a rush no one can even read it, it, even though it would not be implemented for 2 more years, etc.
Public safety his the excuse for this policy. Can't you just see this policy expanding? We will be told we are not really safe anywhere. Anywhere people gather – Bus, train and subway stations; Theatres; Concerts; bridges; tunnels; Courthouses; Congress, the White House; Times Square; parks – are all potential terrorist targets and so, our genitals must be groped everywhere!
Our Future?
Look out for genital groping/naked viewing, coming soon to a public square near you. Blue-shirted thugs (purple-shirted as soon as the SEIU takes over) appearing from nowhere to grope our genitals – all very professionally, of course.
Political Correctness will Run Amuck. Gay & Transgendered Gropers. All Religions and Ethnicities will be accommodated:
Once we realize that political correctness is merely an excuse to hire more TSA workers/Obama voters to do unnecessary work; it is easy to see this same excuse will be used to expand TSA ranks. We have already gone from 16,000 to 68,000. More will be needed to make sure viewers are of the same sex as the viewee. More yet to do the groping. Then, what if you are gay? – Separate line, separate set of workers. Ditto the transgendered and bisexual people.
Next, what about discrimination based on race, religion and ethnicity? What about the inevitable demand from Muslims that they be examined only by Muslims? Wont we have to hire Hindus to grope Hindus? And then, having done religions, don't we have to do ethnicities? Can a Japanese Buddhist grope a Thai Buddhist? More workers, more voters!
Next, what about diversity? Wont we have to have the approved number of blacks, whites, yellows and browns at the TSA itself? And how will we square this requirement with the ones above? Can't you just see what interesting discussions our brilliant, competent Ruling Class will have in those hallowed Ivy League Halls?
Body Cavity Searches for us, but not for Actual Terrorists:
Terrorists have hidden explosives in their anal cavities. One tried to kill the Saudi Prince. Another killed 6 CIA agents. If we don't do body cavity searches, then what is the use of doing the groping alone?
How will the President deal with this? Public enemas? Front and rear body cavity searches for little kids, even little girls, and their grandparents7? But Gitmo Detainee (and Eric Holder's civilian trial winner) Ahmed Ghailani just won a judicial order preventing jail guards from searching his body cavities. Isn't the American Public entitled to at least as much protection as Gitmo Detainees8?
This is a truly "Progressive" Presidential Policy. The hiring of TSA employees will have to "Progress" – and be dammed with the cost – until we have one of each of the above categories available to do the groping and the viewing.
Then the President can get himself re-elected with TSA workers/Obama voters alone!
And we ordinary people would have to go to the airport today in order to be properly screened and able to fly tomorrow!!
Going Global:
Finally, we must go global. Amdulmuttalab's panty bomb was not found because his flight originated abroad. Can't you just see the pressing need for a Presidential Summit to advance President Obama's Genital Groping Initiative?
As with everything he does, that the American Public somehow always abhors; you need to realize he is doing this for your own good and just learn to trust him. Just rejoice in this Holiday Season and thank God, or Allah, that you have your President looking after you!!
And if you want to be a party pooper and refuse to rejoice in our President's policies, then write/call/email your (new) Congressman and get him to support Congressman Ron Paul's Air Traveler Dignity Act, H.R.64149; and demand that this groping policy be repealed forthwith!
1. http://www.youtube.com/watch?v=11OhmY1obS4&feature=related
2. http://aviationblog.dallasnews.com/archives/2010/11/my-concept-the-fly-list.html
3. http://www.anncoulter.com/ Napolitano: The Ball's in MY Court Now.
4. http://www.foxnews.com/on-air/oreilly/transcript/cair-spokeswoman-tsa039s-new-airport-screening-procedures
5. http://www.npr.org/templates/story/story.php?storyId=126833083
6. http://gizmodo.com/5690749/
7. http://en.wikipedia.org/wiki/Body_cavity_search.
8. h8. http://www.leagle.com/xmlResult.aspx?xmldoc=in%20fdco%2020100506001t.xml&docbase=cslwar3-2007-curr
9. http://www.wnd.com/?pageId=229785