Did anyone else notice Justice Antonin Scalia's headgear at the inauguration today?
Richmond Law Professor Kevin Walsh notes on his blog that
"The twitterverse is alive with tweets about Justice Scalia's headgear for today's inauguration. At the risk of putting all the fun speculation to an end . . . The hat is a custom-made replica of the hat depicted in Holbein's famous portrait of St. Thomas More. It was a gift from the St. Thomas More Society of Richmond, Virginia. We presented it to him in November 2010 as a memento of his participation in our 27th annual Red Mass and dinner".
And then fellow blogger Josh Blackman posted pictures comparing Scalia's hat to the one in Sir Thomas More's portrait by Holbein.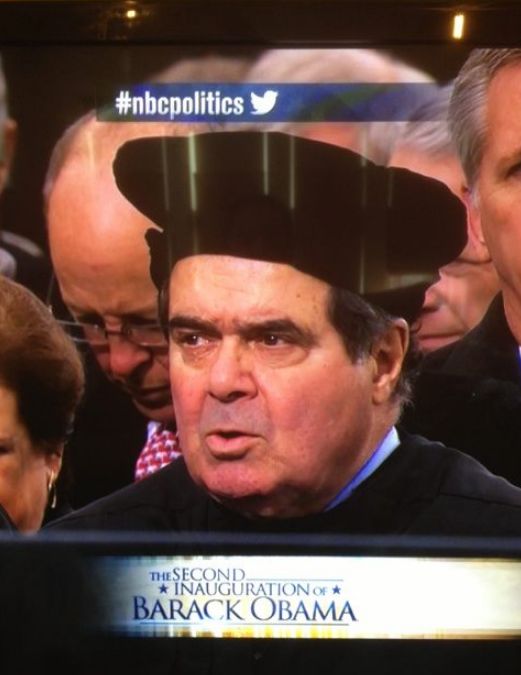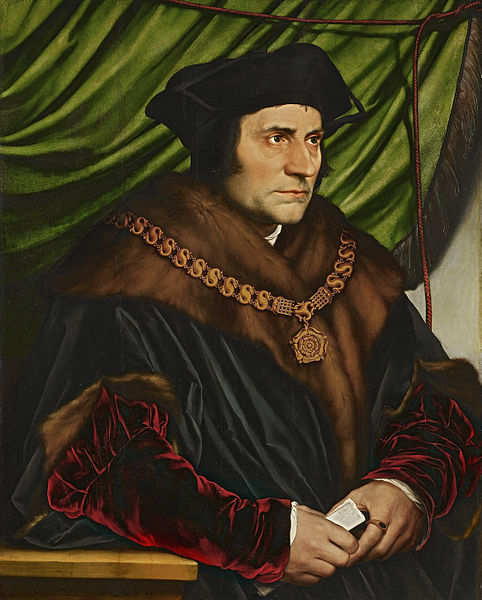 From the trial of Saint Thomas More, we know
"He told the bystanders to pray for him in this world, and that he would pray for them in the next. He told the crowd, "I die the King's good servant, and God's first." He knelt down in front of the block and uttered the words of Psalm 51. Then he rose and kissed his red-robed executioner."
It is interesting then, that Justice Scalia, a devout Catholic, wore Thomas More's replica hat to the inauguration. Don't forget, Scalia voted against upholding Obamacare.
Crossposted at alanjoelny.com